Word Travels:
Empowers people internationally to write and perform their own poems, stories, lyrics and monologues.
Represents spoken-word artists, poets, hip hop artists, storytellers and monologists.
Presents in schools, theatres, festivals, youth centres, libraries, galleries, private companies...anywhere words will travel.
Produces Australian Poetry Slam, Story-Fest, Australian Poetry Slam Youth, Multilingual Poetry Slam, and School Programs.
Photo by Clare Hawley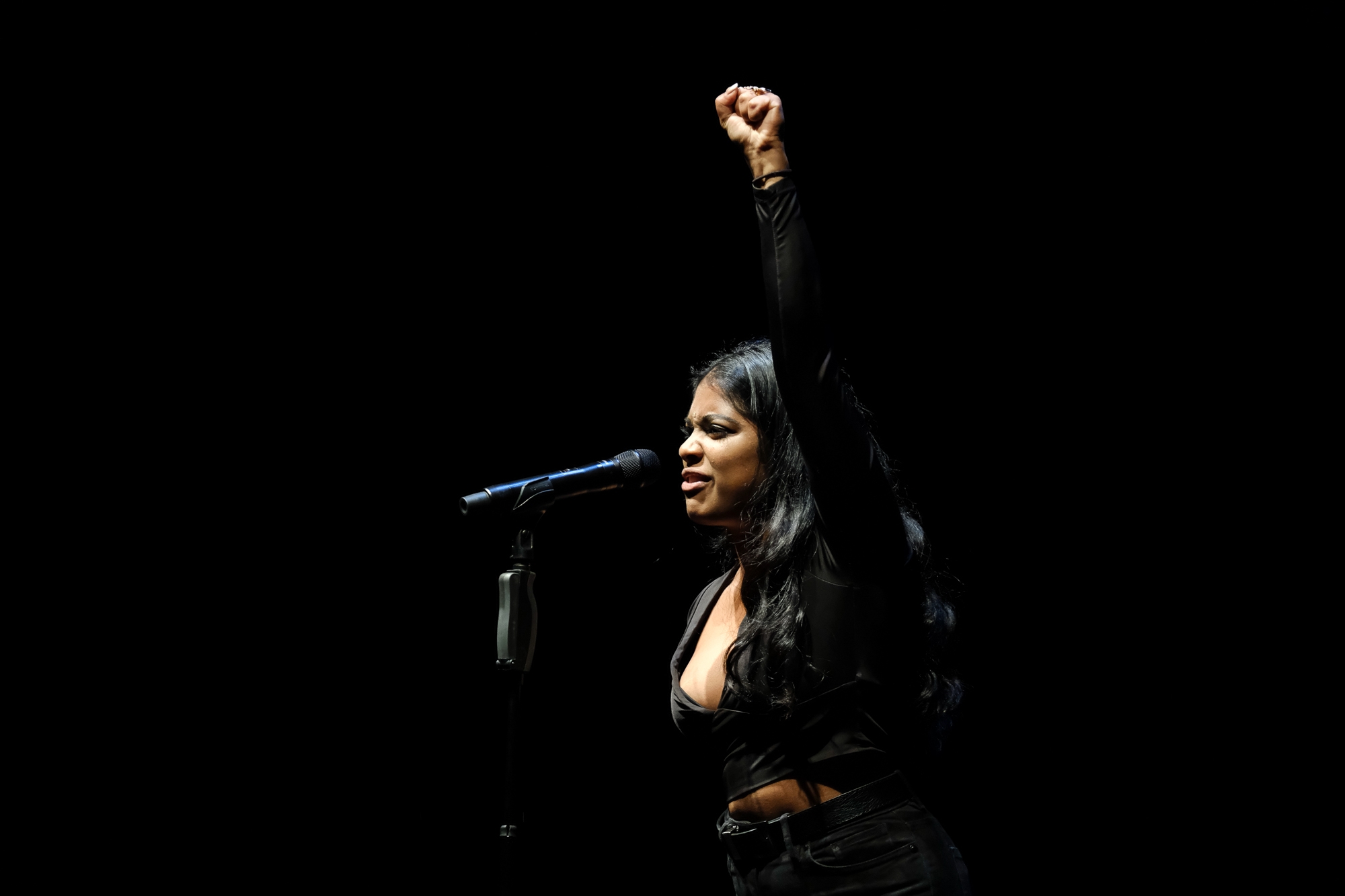 Sharing stories creates compassion, empathy and understanding. Sharing stories in a shared experience, like a live event, deepens this effect and helps build communities. Word Travels creates a platform for people to share their stories with each other.
People build personal strength and confidence through creative expression.
Communities build strength through unified creative expression.
Artists are catalysts for change.
Everyone is the hero of their own story.
Respect, explore, engage and attempt to understand a variety of cultures, languages and beliefs.
Responsibility and accountability in dealing with clients, artists, staff and the community.
Photo by Clare Hawley
1. Exploration: Assist the arts community to experiment with and refine spoken-word art forms.
2. Education and Training: Career guidance for performing writers to manage and develop their creative and professional practice. Inspire young people and people from culturally diverse backgrounds to use performance as an alternative to publishing.
3. Artistic Development: Provide opportunities for performing writers to show their work and offer their skills to emerging talent.
4. Audience Development: Building audiences in Australia and the Asia-Pacific region for performances by writers through live events, multimedia, marketing, publicity and relationships with professional venues and cultural organisations.
5. Industry Development: Provide a network for local and international performing writers to link with artist management, agents, distributors, cultural institutions, festivals, venues and funding bodies.
Photo by Chris Peken