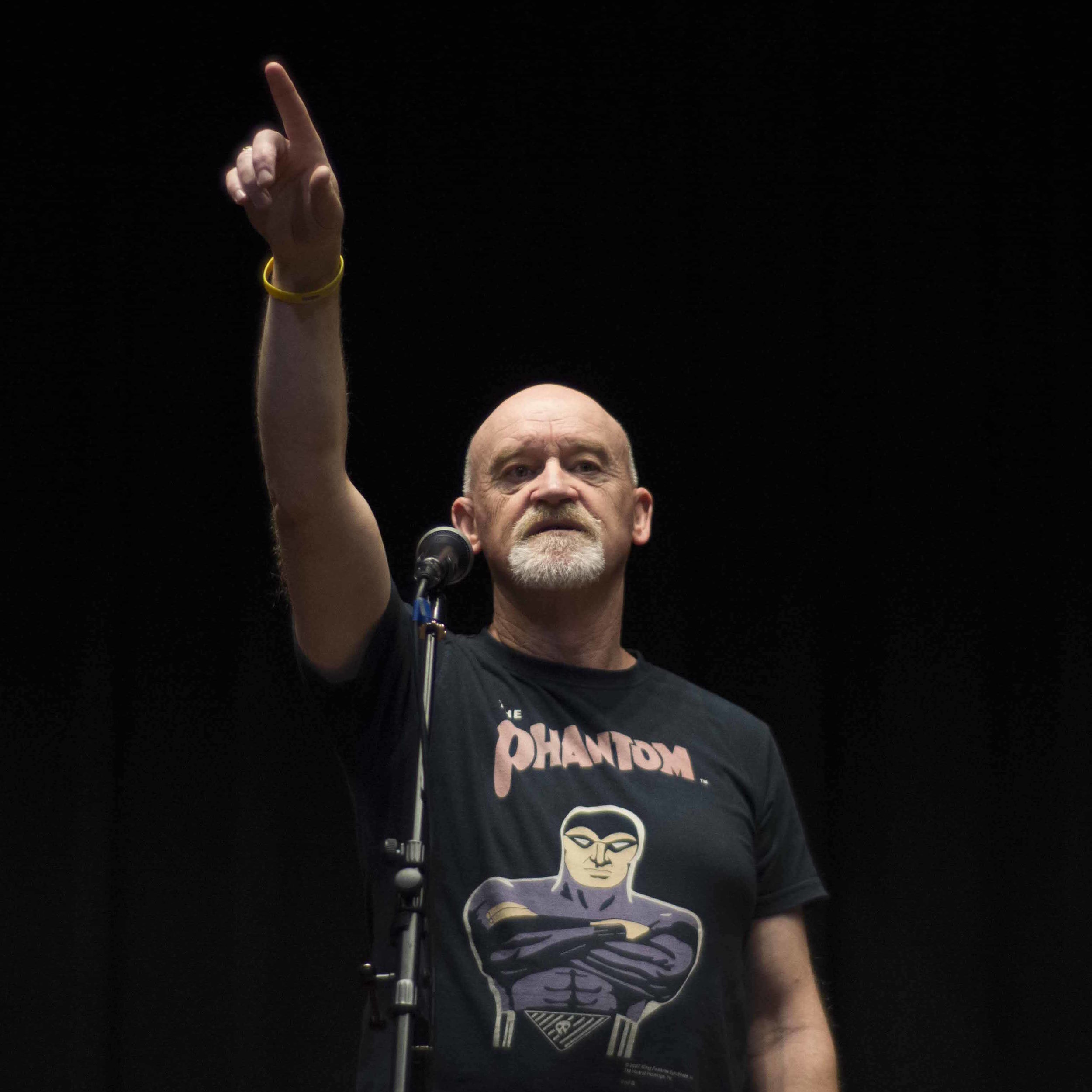 is a former bookstore owner, freelance writer, published author and house dad. For a decade he went to the pub on Ralph magazine's dime and was People magazine's boxing expert. Winner of the Max Harris short story award in 2001, he has had two novellas published, has had his poetry and short stories published in various journals and in 2010 was the winner of the 'Single Poet Collection Award' at the Poetry Unleashed Festival.
He has performed in Adelaide, Melbourne, Sydney and Newcastle including the Adelaide Fringe Festival, The National Young Writers Festival and the Melbourne Writers Festival. In 2009 and 2011 he represented South Australia at the Australian Poetry Slam finals in Sydney. As a spoken word performer he has supported national and international musical acts in Adelaide and Sydney.
Since 2013 he has been co-director of Spoken Word SA.
Join Kami at Haiku Death Match.